What Is a Catastrophic Injury?
An auto accident leaves you unable to walk. An accident on the job causes you to lose the use of one of your arms. Your loved one suffered brain damage after the negligence of another person. These are examples of situations in which someone else caused a person to suffer long-term and permanent damage. Any of these could be examples of catastrophic injury. If you believe you've suffered severe loss, it is essential that you work closely with a personal injury attorney in Honolulu to get the help and support you need throughout this process.
What Is a Catastrophic Injury
A catastrophic injury is one defined as leading to injuries that will prevent a person from performing gainful work on a permanent basis. Most of the time, these are injuries that occur suddenly, such as accidents. Most often, the individual will suffer from the accident for the rest of their life. They are serious incidents, often requiring surgery and long-term treatment. In some cases, even rehabilitation is limitedly available. And, the cost of care for such incidents tends to be very high because of the long-term effects of the incident.
Types of Catastrophic Injuries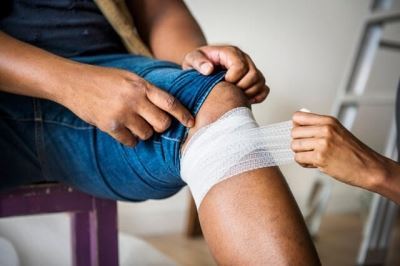 There are many types of catastrophic injuries that can occur. And, there is no limit to what type of incident can lead to this level of loss. However, a few examples of personal injuries include:
Brain-related injuries, such as loss of oxygen to the brain or physical damage to it
Bone fractures, generally incidents involving multiple or hard-to-heal conditions
Organ damage
Exposure to chemicals that are hazardous
Examples of Catastrophic Injuries
There are many ways a catastrophic injury can occur. They can happen at home, on the road, at work, at school, and in any other location. Most of the time, they will be the result of a mistake. Here are a few key examples that may apply in your case.
You are in a car accident in which you suffer such severe damage to your limb that it must be amputated.
You fall, suffer a brain injury leading to long-term communication problems.
A doctor makes a mistake during surgery. You can never walk again.
You suffer an accident at work that leaves you unable to breathe properly due to the chemicals you've inhaled.
Your child suffers brain damage after falling into an unguarded or protected pool
Again, these are just a few examples. In many situations, these personal injury cases can create a long-term loss for an individual but tend to happen out of nowhere without any warning.
Catastrophic Injury Lawsuits and Settlements: What Can You Claim?
Like all types of personal injury claims, proving negligence is the first step. If that occurs, you can then claim any losses you've experienced as a result of the incident. However, there are some claim and compensation caps or limits you should know about. What's important to know first, though, is that catastrophic incidents tend to require a significantly higher level of compensation. A simple claim filed with an insurance company is not advisable in any such situation. Working with your personal injury attorney in Honolulu is critical here.
Here are a few specific rules you need to know:
In Hawaii, individuals have two years from the date of the incident to file a claim for compensation.
Hawaii uses a comparative negligence rule. This means the claim can be reduced if you are found to have any percentage of responsibility for the loss assigned to you by the court.
Hawaii is a no-fault state. This means that if you are in an auto accident, your insurance company pays for your losses. However, in severe losses like this, you may have the right to seek compensation beyond the caps your insurer places.
In the state, non-economic damages are capped at $375,000 in any type of medical malpractice case. There are some exemptions to this. This accounts for pain and suffering claims.
The rules for compensation in personal injury claims in Hawaii fall under the state's Volume 5 and Volume 14 rules in the Hawaii Revised Statutes. You can learn more about your limits and the options you have available to you when you meet with our team.
Do You Believe You've Suffered a Catastrophic Injury?
If you've suffered a significant loss like this, don't simply settle your case. Instead, contact your personal injury attorney in Honolulu to learn more about your legal options. Our team is here to support you throughout the claim and settlement process, with a single goal of helping you to receive the compensation owed to you.
As an aggressive, dedicated legal team, we encourage you to call Davis Levin Livingston for a free consultation to discuss your case. You can call (808) 740-0633 to speak to one of our representatives or use our online contact form to get help.
Posted By
Davis Levin Livingston
Categories: