Loretta Sheehan Nominated to Honolulu Police Commission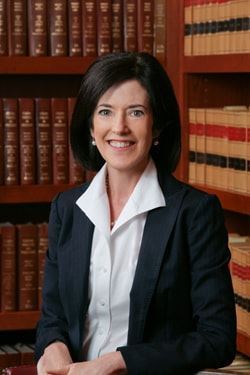 Davis Levin Livingston celebrates a recent honor of one of our attorneys. On June 3, 2016, Mayor Kirk Caldwell appointed Loretta A. Sheehan, JD to the Honolulu Police Commission.
Intended to serve an important role, the commission oversees the Honolulu Police Department. Its duties include the appointment and/or removal of the Chief of Police, reviewing rules and regulations for the police department, investigating misconduct charges, and reviewing the annual budget.
Referred to as a "breath of fresh air" by Honolulu Civil Beat, Sheehan is considered a vital addition to the commission. Despite the intentions in the commission's mission, it is plagued by scandal and accusations of inaction. Its reputation and reliability in the Honolulu area are questioned and it leaves citizens feeling that there are no remedies in issues of police misconduct.
Recent Police Misconduct
One of the commission's most well-known shortcomings arose from its failure to act on a federal investigation of Police Chief Louis Kealoha and his spouse, city prosecutor Katherine Kealoha. Charges connected to the theft of their mailbox in 2013 but evidence of corruption, abuse of power, and civil rights violations lead to a federal investigation. The commission never contacted federal authorities or conducted its own investigation.
Besides the appearance of indifference towards the Kealohas, the department also faced discrimination claims. Earlier this year, the police department settled a lawsuit for $4.7 million in response to these accusations. Officers were denied backup during nighttime traffic stops and faced retaliation if they reported race discrimination. There was also unfair treatment of officers of Asian or mixed race background with a cover-up of the racist language and conduct following.
Sheehan looks to encourage transparency in the police department and to discourage tolerating discrimination. Both ends intend to rebuilt trust in the police department.
The mayor cited Sheehan's experience when making his announcement. Sheehan specializes in class actions, civil rights, and personal injury claims. She has over 30 years of experience in courtroom trials having litigated over 45 jury trials as not only a civil litigation attorney but also working as a deputy prosecutor and assistant U.S. attorney. As a board member of the Domestic Violence Action Center and an advocate of police accountability, Sheehan is expected to adopt a major role in stopping the patterns of inaction that have plagued the commission on police misconduct issues.
The appointment requires confirmation by the Honolulu City Council. If confirmed, Sheehan's term will expire on December 31, 2019.
Davis Leven Livingston congratulates Loretta Sheehan on this important appointment and prestigious role in our city's efforts to improve public safety. We are excited to see what she accomplishes and look forward to seeing improvement to the lives of all Honolulu citizens.
Posted By
Davis Levin Livingston
Categories: