Mark Davis Selected A+ Attorney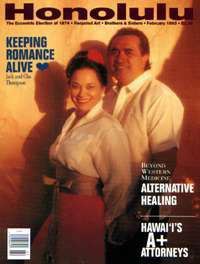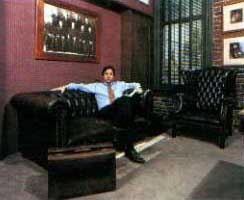 Mark Davis came to the Islands in the early '70s to work for a big law firm and volunteered at the American Civil Liberties Union on the side. "During the late '60s and early '70s," says the 43-year-old Davis, "every law student wanted to be a Legal Aid lawyer or a civil rights lawyer and wear the hat and fight for truth and justice."
Today he fights for clients in personal injury cases. Some of the right questions to ask a prospective personal injury attorney, advises Davis, are: How many cases of this type have you handled before? Have you gone to court? How many successes have you had?
"A person can have an enormous amount of trial experience," explains Davis, "but no wins. That can be very telling." Also telling is the attorney who advertises that he or she will fight for a client's claim, but never goes to court. "Today there are a lot of attorneys who write demand letters, do arbitrations, but they will not file a lawsuit. It's like hiring a soldier that doesn't have any ammunition."
Traditionally, personal injury cases are handled on a contingency basis, with the lawyer usually getting a third of the award. But fee options are available. Says Davis, "Some attorneys have hourly rates [ranging from $75 to $300], with a contingency bonus at the end it the case comes to a good result. Sometimes contingency rates go up as the case progresses and becomes more difficult. There are all sorts of ways to do it."
As chairman of the Hawai'i State Bar Association Committee on Solicitations and Advertising, Davis warns against "ambulance chasers." If ` you're approached by a lawyer following a mishap, like a car accident, he advises that you report the lawyer to the Disciplinary Counsel of the Hawai'i Supreme Court. "In-person solicitation is prohibited," he emphasizes.
Posted By
Davis Levin Livingston
Categories: