Cosmetic Surgery Malpractice Does Exist (Tips To Avoid)
Cosmetic plastic surgery is growing in today's society. As people watch the rich and famous undergo plastic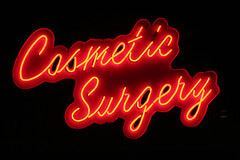 surgery to make physical improvements, their desire to attain physical perfection continues. As a result, more and more doctors are entering the field realizing that there is a large market which is making cosmetic surgery a lucrative field.
As with other types of surgeries, patients should expect doctors to meet the standard of care of other medical professionals.
Although these types of surgeries are generally not up against a life-threatening injury or illness because the procedures are usually elective, severe injury and death can result. Some doctors who have entered plastic surgery are doing so for money, but are not necessarily experienced or trained in the proper procedures.
Cosmetic surgery malpractice occurs when the surgeon deviates from the standard of care expected. The deviation can take the form of botched results, leaving the patient injured, wrongful death, anesthesia malpractice, surgical errors and other forms of malpractice. It can occur during a breast reduction or augmentation, facial surgery, forehead lifts, laser surgery, rhinoplasty, botox and collagen injections, liposuction, and tummy tucks.
When performed in hospitals, there typically is a board-certified anesthesiologist, critical care nurses, and others there to monitor the patient during the surgery. There are also people around to make sure the patient properly recovers following the surgery. Plastic surgeons should have anesthesiologists on hand to assist in the procedure. It is important that they have someone who they can call in case of an emergency. When surgery is performed outside of the hospital, the usual surgical team may not be present. Not having the proper personnel in the room during the procedure can result in medical malpractice.
In order to avoid falling victim to cosmetic surgery malpractice, there are a few things every patient should do. Research various doctors before you choose one to perform the surgery. Recommendations from others who have used the doctor are helpful, but you should also do your due diligence and look into the doctor's credentials. See if the doctor is board certified, what type of procedures he or she has performed, and what their reputation in the medical community is. Consult with some of the doctor's other patients. Also, consult your general physician to ensure that you are healthy enough for elective surgery. Research the anesthesiologist, if one will be used, because anesthesiology malpractice is always a possibility.
Posted By
Davis Levin Livingston
Categories: