Anesthesia Error Lawyers in Hawaii
Did You Suffer Injuries from Anesthesia Complications?
There are a wide variety of medications and procedures used for general and local anesthesia that all patients react to differently. Your doctor should review your history for prior uses and see which methods you did or did not tolerate, as well as other known allergies. In most cases, anesthesia works as intended, but some people are at a higher risk of complications due to their age, physical conditions, allergies, and lifestyle habits – which your doctor should be aware of.
Failure to account for your medical history, thus placing you in danger of anesthesia complications, can cause adverse reactions to the procedure. Depending on the nature of the anesthesia complications and method of administration, there are numerous injuries you may suffer, some of which may create a permanent disability. A Honolulu anesthesia error attorney can assist you in filing a medical malpractice claim to help pursue compensation for these losses.
Injuries suffered from anesthesia errors or complications may include:
coma;
cardiovascular damage;
brain damage;
tracheal damage during intubation;
asphyxia (lack of oxygen);
loss of bodily function;
spinal cord injury; and
death.
If you or your loved one suffered complications following anesthesia administration, it is possible that the anesthesiologist made an error that should have been avoided. Anesthesia mistakes are generally considered a form of medical malpractice. When this is the case, you may be entitled to receive compensation for your injuries and other damages, such as pain and suffering. Discuss your case with an experienced Hawaii anesthesia error attorney at Davis Levin Livingston today.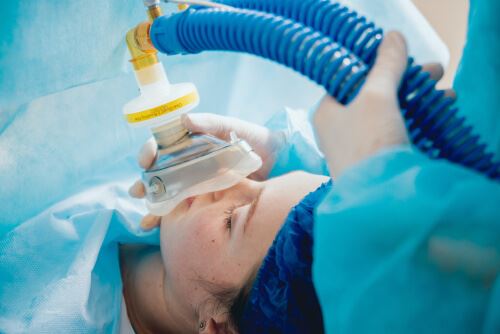 Call (808) 740-0633 for a free, confidential consultation. We have a proven track record of success, having secured hundreds of millions of dollars for our clients in Honolulu and across Hawaii.
Common Causes of Anesthesia Errors
The administration and monitoring of anesthesia is a complex job that requires an anesthesiologist. These specially trained doctors require additional training and education to be able to place a patient under sedation and bring them out safely.
Some common causes of anesthesia complications and errors include:
improper dosage of anesthetic medications;
delay in delivering necessary components of the anesthesia;
failure to monitor;
oxygen errors or hazards;
prolonged sedation; and
failure to respond to alarms or distress.
Anesthesia is very involved with several components such as medications, oxygen, and medical devices necessary to put a patient into a coma-like state, keep them stable, and safely bring them back to consciousness. When a medical professional is negligent in their duties, and you suffer harm, you should speak with an attorney about your potential claim.
When to Seek Medical Attention after Receiving Anesthesia
While confusion for a few hours after an operation using general anesthesia is usually not a cause for concern, it is important that older adults, particularly those over the age of 60, be monitored with extra care. An article in Scientific American reports on a woman who had surgery at the age of 81. This woman had no serious cognitive issues before the surgery and was an active professor at a top university at the time. Her general fog seemed to fade a few hours after the operation, but later in the night, she experienced hallucinations of the hospital being on fire. The next day, everything seemed normal again.
Her confusion went beyond "brain fog"—she was experiencing postoperative delirium, a condition characterized by hallucinations, speaking nonsensically, and the inability to respond to basic questions. Suspicion of these types of problems has been present in the medical community since the 1980s, but the concern was largely passed off as being a reaction to the stress of the surgery or as a hint to the beginnings of dementia. In recent years, however, studies have revealed that the level of anesthesia is likely a major factor. In some cases, the adverse cognitive effects have lasted for several months, or even years.
Anesthesia Error Awareness
The problems of anesthesia error awareness are in a class by themselves and are prompted by being awake during part of a surgical procedure when they should be unconscious. Since general anesthesia is also accompanied by muscle relaxants, patients are unable to move, speak, or communicate their consciousness to medical staff. In most cases, they still have physical pain relief but not always. Pain can be very severe, and those who experience anesthesia awareness often exhibit long-term mental health issues similar to post-traumatic stress disorder (PTSD).
This is more likely to occur when the decision to operate is made quickly such as an emergency situation or if the person is having a cesarean operation (C-section). Those who have existing heart and lung issues, drink alcohol daily, or are depressed carry a bigger chance of experiencing some level of anesthesia awareness.
Miscalculations by the anesthesiologist can also play a role in anesthesia errors. Sometimes they will administer a lower dose than what is needed, or they may fail to adequately monitor a patient's anesthesia levels throughout a procedure and do not alert the surgical team to potential problems.
Preventing Anesthesia Problems
Whenever possible, those who are going to have surgery that requires general anesthesia should take the time to be extra thorough about any medical conditions they have, medications and supplements they take, allergies, and their personal or family history of adverse anesthesia reactions. Depending on their concerns, they may want to ask about alternatives to going completely "under" during an operation or ask for extra monitoring.
Many patients will ask to meet their anesthesiology team to express concerns directly. They also take advantage of every possible opportunity to express their concerns to anyone involved in the operation.
Aside from getting medical staff to listen to them, patients also need to follow any pre-op instructions regarding their diet or medication in order to reduce the possibility of problems.
Contact Davis Levin Livingston for a Free Consultation
Surgery is always serious business. It is important that patients are monitored throughout their procedure and that everyone involved pays attention to details in order to avoid errors and injuries to the patient. If you or a loved one has experienced lasting problems after a surgery where anesthesia errors occurred, contact Davis Levin Livingston Attorneys at Law for a complimentary case evaluation. The firm's skilled Hawaii anesthesia error lawyers are well-versed in complex medical malpractice and negligence claims and have a history of success spanning more than 40 years in practice.
Schedule your free consultation today; call (808) 740-0633 or contact Davis Levin Livingston online.