Child's Dentist May Be Found Guilty of Wrongful Death
When we go to a dentist for a painful tooth or we take our children, we expect a certain level of care.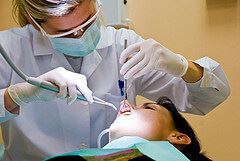 Such was the case for the parents of three-year-old Hawaii toddler. At a local dental clinic, the child was being given a root canal which many consider a fairly routine procedure. While thousands of root canals are performed annually, sometimes, things go dramatically wrong.
Medical Malpractice Law: Negligence
In this particular case, there has been a lot of discussion about whether or not the dentist who treated the child had sufficient training to perform specialized treatments on children. A prominent orthodontist from Hawaii partially blames the Hawaii Board of Dental Examiners for failing to put regulations in place that would prohibit dentists from claiming they "specialize" in treating children when they have not had the required training. In this particular case, it appears that anesthetics used were too powerful for a child of this age; under Hawaii injury law, negligence must be proven to file a wrongful death or medical malpractice claim.
Drug Interactions: Knowing the Risks
While anesthetists and surgeons generally review potential risks of different sedatives and anesthesia before they administer them, sometimes things go horribly wrong. In this particular case, various sedatives were given to a child apparently without reviewing or understanding potential problems. The drug "cocktail" resulted in the child going into cardiac arrest and when CPR and other life-saving methods were not administered, the heartbreaking result was brain death. Typically, when a physician or surgeon is treating a child, they will discuss anesthesia and risks with the parent, it appears this was not done in this case.
Professional Liability: Determining Fault
When we go to a doctor or dentist we have a reasonable expectation that our doctor or dentist will not only review our entire medical history but they will also discuss the risks of treatment. Guidelines that determine whether a doctor or dentist is at fault include:
Reasonable level of care – in this particular case, there is a reason to believe the dentist did not exercise reasonable care in so far as they over-administered sedatives
Act/Failure to act – the facility where the treatment occurred did not have life-saving equipment available and according to the suit filed by the parents, the dentist waited too long to summon assistance
Informed consent – in this case, it appears the parents were not advised of the type of drugs or the potential problems associated with the drugs. It is worthy of note the mother was a nurse
Whether you are seeking medical or dental treatment for yourself or your child, you have every reason to expect a positive outcome. While this particular case highlights the risks of a relatively routine procedure, there are many ways a physician or dentist may be found guilty of medical malpractice.
If you or your child has suffered brain damage or death because of the negligence of a physician or a dentist, the attorneys at Davis Levin Livingston have years of legal experience to help answer your questions and provide you with the information you need to know.
Posted By
Davis Levin Livingston
Categories: