Double Winners Awarded Social Justice Scholarship
In a surprise move we at Davis Levin Livingston, awarded not one, but two Davis Levin Livingston Law School Scholarships. We had two candidates whose stories stood out from the rest. It was easier to award both than to choose between them.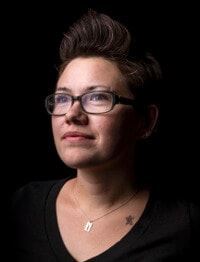 The scholarships, $3,000 each, were offered to law students intending to pursue a career in public policy and social justice issues. Alyssa Simbahon, a summa cum laude graduate of the University of Hawaii at Manoa will be attending the Richardson School of Law in Honolulu. April Youpee-Roll, a Harvard graduate, will be attending law school in Montana.
We are pleased to support the educational goals of both these young women. Their stories show a passion for public interest law; each wrote about personal experiences with institutional injustice best addressed by strong legal advocacy.
April is a Native American who has direct experience with the Bureau of Indian Affairs. She wrote, in part, "Families... continue to struggle to be heard and valued within a biased and broken system. It is impossible to know how many are bullied, literally to death, by the Indian Health Service and other federal agencies wielding just as much legal power."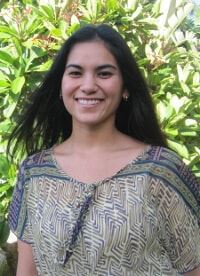 Alyssa, the second scholarship winner, has already worked for the Legal Aid Society of Hawaii and received an award last year for exceeding job performance expectations. She said she was inspired to apply to law school because of the lawyers doing legal advocacy work there.
Alyssa's essay included this passage: "Working as an AmeriCorps Advocate in the Leeward Branch, I help my clients deal with tough issues, such as intractable unemployment, financial instability, and chronic medical conditions and disability. But the real, insidious problems are the impact on the families: separation, domestic violence, child and sexual abuse. Sadly, the people of Wai'anae have been struggling with these social ills for decades."
We at Davis Levin Livingston were impressed. Our firm was quite pleased to discover such a high level of maturity coupled with enthusiasm, not only in the two scholarship winners, but in many of the scholarship applicants. These qualities are essential because strong legal advocacy continues to perform a protective role – one of the only direct ways citizens can fight back against a sometimes overbearing system. Large dollar settlements are great, but when a corporation or a government agency has to pay attention and change bad behavior, the consequences of a case can reach much farther than the original client.
Posted By
Davis Levin Livingston
Categories: