Failure to Diagnose or Misdiagnosis of Cancer
Every year, approximately 5 percent of adults treated in an outpatient setting are misdiagnosed or given a delayed diagnosis. Most Americans at some point receive an incorrect medical diagnosis, and such errors play a role in about 10 percent of all patient deaths.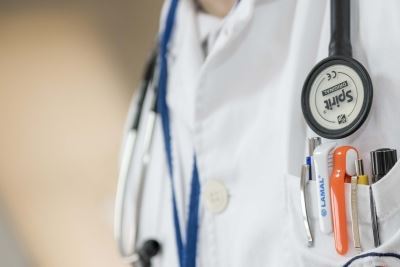 When misdiagnosed illnesses turn out to be cancer, the results can be devastating and deadly. If you've received an incorrect diagnosis related to cancer, it's critical that you pursue your legal right to receive compensation for harm you have suffered.
Why Do Doctors Misdiagnose Cancer?
Medical professionals can misdiagnose cancer for a number of reasons. Experts say incorrect diagnoses are especially common among young adult patients, because doctors believe cancers occur primarily among older people. Such incorrect beliefs lead to a significant number of misdiagnoses of young patients and, in turn, correct diagnosis only in the late stages of cancer.
In addition, many doctors underestimate the prevalence of cancer misdiagnosis cases; one study found that doctors believe that fewer than 10 percent of patients are misdiagnosed, while the real number may be closer to 28 percent.
Complacency and overconfidence among doctors also contribute to some misdiagnosed cases. Spending too little time with a patient, along with detection tools that are not reliable, can contribute. Some doctors have limited knowledge because a certain cancer is not within their specialties.
Mistakes can occur at multiple points in any biopsy, and tissues from the prostate, breast, skin and female reproductive organs are most at risk for errors. While medical technology has advanced significantly over the past few decades, cancer diagnosis generally follows the same procedure as it did 50 years ago, with a pathologist examining tissue on a slide. With humans so involved in generating a correct diagnosis, human error can and does occur.
Problems Caused by Misdiagnosis
Regardless of the reasons for misdiagnosis or failure to diagnose cancer, the results can be devastating to patients and their loved ones. Failing to diagnose a case of cancer correctly leads to a loss of treatment time that can mean the difference between life and death.
Incorrect diagnoses also result in serious surgical mistakes. In some cases, a surgeon may spot a suspicious area when operating on a suspected benign cyst, cut into the suspicious tissue, and unwittingly release cancerous cells into a patient's body.
In other cases, a doctor may operate on a patient based on an incorrect cancer diagnosis, causing permanent physical disability for an individual who never had cancer. In addition, incorrect judgments about how fast cancer may spread or how far in the body it already has spread can lead to incorrect treatments, including surgery, chemotherapy and radiation.
Misdiagnosis and failure to diagnose cancer correctly can cause serious problems for patients because the true issue is missed and patients may undergo unnecessary — and even harmful — treatments that do not address the real problem.
Getting the Right Diagnosis
Medical professionals bear the ultimate responsibility for determining patients' diagnoses and providing proper treatments. When a doctor fails to diagnose cancer or makes an incorrect diagnosis, real and lasting harm can be done.
However, patients also can contribute to the process of getting a correct diagnosis by being honest with their doctors and describing their symptoms in accurate detail.
If you feel unwell or unusually fatigued, it's important to see a doctor — and to continue insisting on an investigation into the cause of your illness. It's also important to know that cancers of the breast, colon and lungs are among the most misdiagnosed medical conditions.
To help ensure that you receive the right diagnosis, make sure to get copies of any medical tests done, including MRIs, blood work and X-rays. Before meeting with a doctor, know your medical history — including conditions that run in your family — and write down all your symptoms and questions you want to ask.
If you do receive a diagnosis from your doctor, ask questions about when symptoms should subside and what to do if your condition persists or gets worse. Never ignore your instincts if you believe you have received an incorrect diagnosis, and don't be afraid to question medical personnel until you get satisfactory answers. Don't hesitate to get a second opinion.
Consult with Experienced Medical Malpractice Attorneys
Challenging a doctor's word can be an intimidating process, but you have a right to an accurate diagnosis and treatment. If you've received an incorrect diagnosis related to cancer, you may have suffered tremendous physical, emotional and financial harm.
The medical malpractice attorneys at Davis Levin Livingston can work with you to ensure that your rights are protected and you receive any compensation to which you're entitled. To schedule a consultation, please contact us.
Posted By
Davis Levin Livingston
Categories: