Davis Levin Livingston Donates $1 Million to William S. Richardson School of Law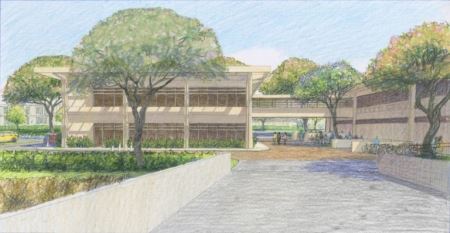 Davis Levin Livingston, through its charitable foundation,The Davis Levin Livingston Charitable Foundation has announced a $1 million dollar gift to the William S. Richardson School of Law to build its Advocacy and Trial Practice Building. In addition, Mr. Davis is heading the capital campaign for the building.
Founding Partner Committed to Supporting the University
Mark Davis, who is the founding partner of the law firm stated that the new facility and the programs it offers will be an important part of the training of any new lawyer with the courtroom and advocacy skills that nourishes our civil justice system. He also notes all of the good work that the Richardson School of Law has already provided to the community through a variety of pro bono efforts that benefit Hawai'i.
Mr. Davis also notes how important the new programs and offerings in the new, modern physical location will allow the school to become a leading center for clinical education serving the United States. He said, "Our firm is excited to be a part of this effort, which will preserve and improve the quality of justice our graduates will deliver to our community."
About the New Law School
The new Advocacy and Trial Practice Building will cost, in all $7 million to complete. It was approved by the State Legislature and the Board of Regents. The design work on the program has recently been completed as well. The school continues to work to build private fundraising efforts for the school – though it has seen a lot of interest from the legal community excited to see the new offerings it will provide.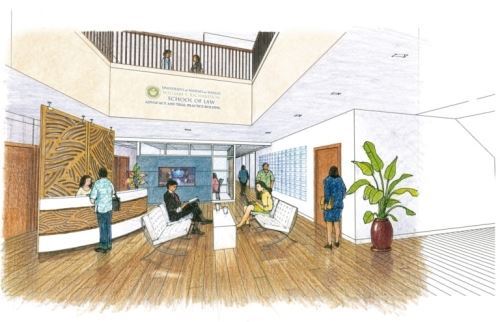 When completed the University of Hawaii will use the Building as the center of its law school's programs. The Advocacy and Trial Practice Center, its official title, will serve as a resource to help students to become practice ready. The program also supports the school's ongoing efforts to provide pro bono work to the community.
The building itself will include two large multi-purpose spaces. There will be a large conference room as well as meeting rooms. The space will offer students four interview rooms as well as numerous faculty offices and work prep zones for students. A stunning design will help to ensure the school remains a beautiful as well as functional space. The Building will be a two-story space located near the William S. Richardson School of law.
Overall, the new program, generally sponsored through this $1 million Leadership Gift, will provide outstanding resources for the community by preparing students to become well-versed attorneys. It will give back through ongoing pro bono work as well, allowing those with a true need to tap into the resources available to them. The Davis Levin Livingston law firm, founded by Mark Davis and Mike Livingston, is proud to be a part of this new effort through the University of Hawaii.
Posted By
Davis Levin Livingston
Categories: