Attorney Livingston's Olympic Rowing Team Featured in The Washington Post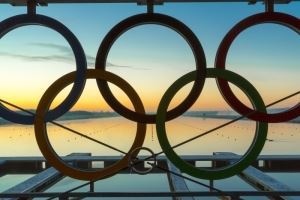 Before Attorney Michael Livingston decided to enter the legal field and became one of the most prominent litigation attorneys in Hawaii, he was a decorated Olympic rower and coach, representing the 1968 and 1972 U.S. Olympic Teams—and even taking home the silver medal the latter year.
On Wednesday, his Harvard rowing team—competing in the 1968 Summer Olympic Games in Mexico City—was featured in The Washington Post. Titled "Harvard's Olympic rowers stood tall to support a movement", the article addressed the support Livingston's team gave to the Olympic Project for Human Rights (OPHR), which was formed in 1967 by a group of amateur black athletes to voice their concern about the treatment of African Americans.
Leading up to the Mexico City Games, the United States was engulfed in racial divide and unrest. The civil rights movement had a tremendous impact on every part of American life, while the assassinations of Martin Luther King Jr. and Robert Kennedy led to riots and protests throughout the nation.
The Harvard crew was comprised of young white men, considered privileged enough to not be affected by the issues concerning African Americans at the time. Additionally, any athlete's opinion on politics was widely disregarded and even berated.
But despite their background, Livingston and his team believed they had an opportunity to voice their support for the cause of black athletes and citizens across the country. They went public with backing the OPHR, pledging to help white athletes better understand the strife faced by African Americans, discuss the problems between black and white, and demonstrating unity during the Olympic Games.
However, their strong support didn't come without controversy. Captain Paul Hoffman faced being held out of the final for giving Australia's Peter Norman an OPHR button that he wore on the podium next to U.S. sprinters Tommie Smith and John Carlos, who raised their fists in the air while the national anthem played. While Hoffman was later allowed to race, the harrowing ordeal took a toll on the team, who finished last in the final.
Despite the backlash they received from the Olympic committee and in public, these brave young men stood their ground to let their beliefs known in the face of adversity. Even after his glory days in the Harvard rowing team, Attorney Livingston continues to support and protect the civil rights and civil liberties for those who need help.
For more information about our experienced legal team and the services we offer at Davis Levin Livingston, contact us at (808) 740-0633​today.
Posted By
Davis Levin Livingston
Categories: