April is Sexual Assault Awareness Month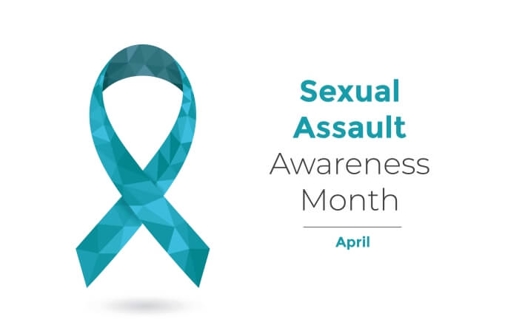 Sexual violence is considered any sexual activity where consent was not provided. Over one in three women and nearly one in four men have been victims of sexual assault at some point in their lives, affecting more than 320,000 Americans each year.
That is why every April is Sexual Assault Awareness Month (SAAM) in order to bring to light the dangers of sexual violence, support survivors, and promote healthy and respectful relationships. Sexual violence is a significant public health issue in the United States and all over the world.
Before SAAM was nationally recognized in 2001, advocates have hosted marches, lectures, and other events to bring to light the dangers of sexual violence during the month of April. To further the cause, the National Sexual Violence Resource Center (NSVRC)—along with the Resource Sharing Project—conducted a survey with sexual violence organizations, trying to determine the color and symbol for the month of April.
That is where SAAM was born. In support of SAAM, the preferred symbol of this movement is a teal ribbon.
Sexual violence can have a significant impact on health, resulting in short- and long-term mental and physical health issues. Victims may suffer sexually transmitted diseases, chronic pain, and headaches, as well as become afraid or anxious about trusting others ever again.
At Davis Levin Livingston, our Hawaii personal injury attorneys have helped both adults and children who have experienced sexual abuse obtain the justice they deserve by holding the negligent parties liable for their heinous actions or inactions. During this month, our goal is to increase the visibility of sexual assault and share how it can be prevented.
The following are several tips on when and how to ask for consent:
Before engaging in any sexual contact, always ask your partner for consent. This includes even kissing and cuddling.
Ask in a manner that is clear and that it would be appropriate to potentially decline.
Look for non-verbal cues while paying attention to your partner's body language. If they tense up, pull away, or appear uncomfortable, you should check in.
If your partner says "no," then reassure them that it is totally fine, and you appreciate their honesty.
If you have been a victim of sexual violence in Hawaii, contact our experienced legal team at Davis Levin Livingston and schedule a free consultation today.
Posted By
Davis Levin Livingston
Categories: