Three Attorneys of Davis Levin Livingston Named to Lawdragon 500 Leading Lawyers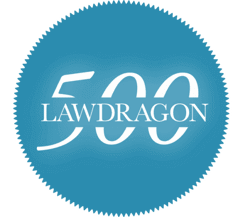 At Davis Levin Livingston in Honolulu, Hawai'i, we have some exciting news: Attorneys and Partners Mark Davis, Michael Livingston, and Loretta Sheehan have all recently been honored by Lawdragon. The popular legal news source has named all three attorneys Lawdragon 500 Leading Plaintiff Consumer Lawyers for 2019.
Since its establishment in 2005, Lawdragon has provided lawyers and other professionals with quality content and comprehensive guides to better navigate the legal industry. Based in New York, Lawdragon generates well-known and respected lists identifying the most elite and distinguished attorneys in their respective fields. These lists are presented online and are also included in Lawdragon's annual print magazine. The company also provides honorees with valuable legal resources and valuable education.
In order to be named to the Lawdragon 500 Leading Plaintiff Consumer Lawyers membership list, attorneys must be recognized locally and nationwide as legal leaders who are making a positive difference for their plaintiff's clients. As the title suggests, attorneys must also represent clients who have been hurt in accidents due to medical or pharmaceutical mistakes, through civil rights violations, and so forth. Lawdragon completes a thorough, private, and unbiased inspection of nominees and candidates from all 50 states.
The three cornerstones of the Lawdragon evaluation process include:
1. Verdicts won by the nominee
2. Settlements secured by the nominee
3. Peer reviews and testimonials
Out of all the thousands of qualifying and well-respected legal professionals nationwide, only 500 are named to the yearly Lawdragon 500 Leading Plaintiff Consumer Lawyers list. We are proud to be able to say not one, not two, but three of our Partners earned this prestigious title in 2019.
Being recognized by Lawdragon is impressive, but it is certainly not the only way Attorneys Davis, Livingston, and Sheehan stand out. They all have extensive histories as award-winning plaintiff injury attorneys. For example, Attorneys Davis and Livingston have both been recognized several times by Super Lawyers®, and Attorney Sheehan is a Jefferson Award Winner.
Read more in our Press Release.
To learn more about Lawdragon and its selection of 500 Leading Plaintiff Consumer Lawyers of 2019, you can click hereto visit the organization's official website. If you want the help of a trusted personal injury attorney for a claim of your own in Hawai'i, please call Davis Levin Livingston at (808) 740-0633 today.
Posted By
Davis Levin Livingston
Categories: