Three Davis Levin Livingston Attorneys Chosen to 2019 Super Lawyers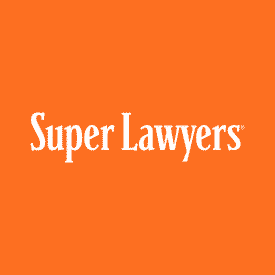 For decades, our team at Davis Levin Livingston has been recognized for exceptional skill in the areas of personal injury and medical malpractice. Now, three of our firm attorneys have continued that tradition of excellence, with their recent selection to the 2019 Super Lawyers® list!
Each year, the Super Lawyers team receives thousands of peer nominations for the best attorneys in every state, region, and practice area. After performing an independent evaluation that measures candidates on more than 12 different indicators of professional achievement, Super Lawyers announces the candidates who have been selected to that year's list.
This year, the following attorneys from Davis Levin Livingston were chosen:
Attorney Mark S. Davis: One of our firm's partners, Attorney Davis has been chosen to Super Lawyers for 12 consecutive years now.
Attorney Michael K. Livingston: Another partner here at Davis Levin Livingston, Attorney Livingston has also been selected to Super Lawyers for 12 years running!
Attorney Thomas M. Otake: Firm partner and criminal defense attorney Thomas M. Otake has been chosen to Super Lawyers for the last 3 consecutive years.
It's estimated that only 5% of all Hawaii attorneys are chosen as Super Lawyers in a given year. On behalf of our entire firm, we'd like to congratulate Attorneys Davis, Livingston, and Otake for this impressive accomplishment, and we look forward to serving our clients with continued dedication.
More than 160 Years of Combined Experience
From civil rights cases to health insurance fraud, our trial-tested and award-winning legal team can take on a variety of cases and win. Combining over 160 years of collective experience with a track record of important litigation benchmarks, we have the resources and the motivation to help our clients seek justice. If you need legal assistance in Hawaii, our doors are always open!
Call (808) 740-0633 to speak with our award-winning team in Honolulu.
Posted By
Davis Levin Livingston
Categories: