Mike Livingston Inducted Into US Rowing Hall Of Fame
Michael Livingston, a partner at Davis Levin Livingston, was inducted into the United States Rowing Hall of Fame on March 10, 2012, in a ceremony at the National Rowing Foundation in Mystic Seaport, Mystic, Connecticut. Mr. Livingston was a member of the dominant Harvard collegiate crews from 1966 through 1970. He was a member of the 1968 United States Olympic Rowing Team, the 1969 United States National Rowing Team, and the 1972 United States Olympic Rowing Team. Mr. Livingston won a silver medal rowing in the #1 seat in the 1972 US Olympic eight. Although Mr. Livingston's competitive career ended with the 1972 Olympic Games, he returned to the sport of rowing as a coach from 1979 through the 1984 Olympic Games. During that period, he served as the Director and Head Coach of the Men's Intercollegiate Rowing Program at University of California, Berkeley, and went on to assist in training a number of athletes who competed as members of the 1984 United States Olympic Rowing Team. Mr. Livingston's book on high-level athletic training, entitled Mental Discipline: The Pursuit of Peak Performance, was published by Human Kinetics Publishers in 1989.
Mr. Livingston is a partner in the Honolulu law firm of Davis Levin Livingston. Mr. Livingston received his B.A. degree, cum laude, from Harvard University (1970) and was a member of the founding class at the Antioch School of Law, graduating in 1975. Mr. Livingston has an active litigation practice in both the Federal and State courts throughout the Hawaiian Islands. He is listed in the Best Lawyers in America, Hawaii's Best Lawyers, and Hawaii Super Lawyers. He is active in a number of professional organizations and is also an adjunct professor at the University of Hawai`i Richardson School of Law.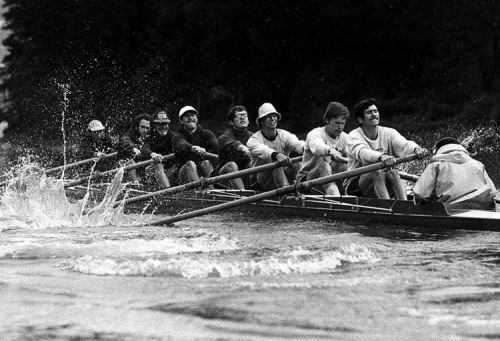 1972 U.S. Olympic Rowing Team training in Switzerland
Posted By
Davis Levin Livingston
Categories: