HAWAII BURN Injury LAWYERS
STANDING UP FOR THE RIGHTS OF BURN Accident VICTIMS
Whether caused by an explosion, chemical exposure, or a fire, burns are some of the most painful and life-threatening injuries a human being can endure. Depending on how you sustained your specific burn injury, you may be able to seek compensation for your losses to cover your mounting medical expenses and other damages.
At Davis Levin Livingston, we understand how overwhelming it can be to pursue an injury claim while you're trying to recover physically and emotionally. That's why our skilled Hawaii burn injury attorneys are committed to taking care of the details for you and clearing any obstacles that stand in the way of your financial recovery. As a leading personal injury firm in Honolulu, we have the resources to fight on your behalf and increase your chances of getting justice.
Call (808) 740-0633 or contact us online to speak to us about your case. We're ready to help you today!
What Causes Most Burn Injuries?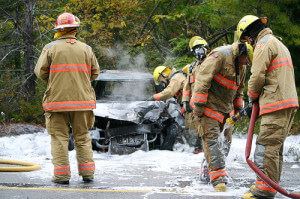 According to the American Burn Association, more than 486,000 burn injuries require emergency hospital treatment and specialized burn therapy each year. Although the majority of these conditions are caused by residential fires, there is a wide range of causes for burn injuries.
Here are a few of the most common causes:
Gas explosions
Faulty electrical equipment
Automobile accidents
Flammable clothing
Battery acid, typically from cars
Home cooking accidents
Defective smoke and carbon monoxide detectors
Scalding liquid, such as overheated coffee
Ammonia and bleach products
Symptoms of Burn Injuries & Treatment
In spite of the diversity of causes, all burn injuries exhibit very similar characteristics and extreme burns can quickly become fatal. Burn injury symptoms range from slight skin redness and small blisters to irreparable bodily damage, and treatment can include complex surgical procedures like skin grafting or organ reconstruction.
As with any personal injury, it is important that burns be treated promptly. For lesser burns, prompt treatment can reduce the incidence of scarring and limit future pain. With more severe burns, quick treatment could mean the difference between life and death.
If you or a loved one has suffered a burn injury, seek medical attention immediately! Then contact Davis Levin Livingston so that we can investigate your case and hold the negligent party responsible.
First and Second Degree Burns
First-degree burns can occur by touching a stove or curling iron by mistake, or spending a little too much time in the sun. These burns only affect the first layer of skin, and while they are initially painful, they can be treated with basic first aid.
Second-degree burns are a little more serious as they affect the second layer of skin as well as the first. They are more painful than first-degree burns, and often present with peeling and blistering.
Third and Fourth Degree Burns
The pain and damage of third and fourth-degree burns go far beyond the skin's surface. Third-degree burns penetrate to the deepest layer of the skin and into surrounding tissues. Fourth-degree burns reach the bones, muscles, and nerves and have long-lasting effects. With these burns, there is a high risk of infection and shock.
These severe burns do not simply heal on their own and require immediate, proper medical attention. Even with the best care, many victims of serious burn injuries find themselves experiencing chronic pain, scarring, and disfigurement for the remainder of their lives.
Wrongful Death Claims for Burn Injury Victims
The Centers for Disease Control and Prevention (CDC) have found that burn injuries are the 3rd leading cause of death in residential properties. The U.S. Fire Administration (USFA) also estimates that in 2016, there were 3,515 fire-related deaths across the country, with many of those involving children between infancy and 14 years old. Although the current fire death rate of 10.9 per million people may represent a steady decrease over time, it's still too many lives lost due to preventable fires.
Hawaii wrongful death law allows the surviving family members of a burn injury victim to seek damages against the responsible party, whether the death was caused by a negligent individual or corporation.
The damages recoverable in a wrongful death claim include:
Funeral and medical expenses
Loss of income and benefits earned by the deceased
Loss of companionship or consortium
Punitive damages intended to punish the wrongdoer
Each wrongful death case is unique and needs to be thoroughly evaluated by an experienced attorney who can accurately assess its value eligibility for damages. Call (808) 740-0633 to speak with our burn injury lawyers in Hawaii as soon as possible!
The Physical and Financial Concerns of a Burn Injury
While doctors don't normally think of the cost as they are first treating burn victims, the price soon becomes a very big issue. A person who suffers burns on 30% of their body will incur initial medical bills in excess of $200,000. These figures don't include other financial challenges the victim and his family may face, including lost wages, future earning potential, any reconstruction treatment to combat scarring, or supportive services to help a person deal with any emotional scars a person may have from the experience.
Getting these bills paid, as well as compensation for pain and suffering doesn't just happen, and leaving burn-related expenses to the insurance company will likely get you burned financially. But by hiring a personal injury attorney with experience dealing with burn injuries, you'll have the best chance of receiving the settlement that truly covers your needs. Contact Davis, Levin Livingston now for a free consultation.
Seeking Compensation for Catastrophic Burns
If you've sustained major burns, it's possible that there could be a negligent party behind your accident. Many home fires are caused by inattentive landlords that have neglected to maintain their property, and many explosions begin with an industrial accident or car crash. In these scenarios — and in many others — you may be able to hold an individual or organization accountable for your injuries.
At Davis Levin Livingston, we can help you accomplish that by offering skilled legal representation for complex burn injury cases. Dedicated to the success of our clients, we'll use more than four decades of legal experience to show that negligence took place and that you deserve financial recovery for your injuries.
Call (808) 740-0633 today for a confidential consultation with our team in Hawaii.