"Doorings" Bicycle Accidents in Hawaii
In the state of Hawaii, there are rules and regulations that bicyclists are required to follow. These rules are meant to keep bicyclists safe.
Some of the rules that you need to follow:
Always ride with the flow of traffic in the bicycle lane
Have a headlight that emits white light on the front of your bike for use at specific times of the day and night
Mount a red reflector that is at least four inches square on the back of your bike.
While following the flow of traffic and making yourself visible are helpful, sometimes accidents still occur. Dooring accidents occur without warning and bicyclists can sustain substantial injuries from such mishaps.
Ride outside the door zone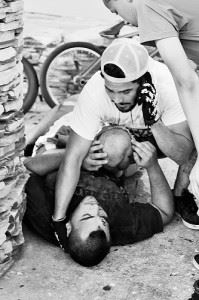 There is only one way to ensure that you are not doored while bicycling; learn to ride outside of the car door zone. This zone is about three to five feet outside the left side of a parked car. An open door will occupy this space. If you consciously visualize this space while you are riding, you may be able to stay safe. In time, you will adjust to this door zone and you will learn to stay outside of it. If you are unable to avoid the door zone for whatever reason, always consider a taxi door already open. This is because passengers in cabs rarely pay attention. If possible, avoid taxis altogether.
In a dooring incident, the motorist may be liable for a variety of damages. This means that if you are injured in a dooring accident, you may be entitled to compensation.
These damages may include:
Emotional distress
Present, past and future rehabilitation, and medical costs
Property damage
Lost earnings and/or earning potential
These are just a few of the damages you may receive compensation for; contact us today so we can help you seek financial compensation for your injuries.
What you need to do
Write down everything you remember from the accident. The sooner you do this the better. As time goes on, memories fade.
If you did not seek medical treatment following the accident, you need to seek it now to document your injuries. Your medical records will prove that you received injuries in the accident and will also indicate their severity.
Take photos of your injuries as soon as you can.
Keep a journal detailing your physical symptoms.
You should consult an experienced bicycle accident attorney right away. If too much time passes, valuable evidence could be lost and witnesses may be difficult to find.
The role of the insurance company
Until you hire a personal injury attorney, the insurance company knows you are not prepared to take your case to court. Many times, the insurance company indicates that they will give you fair compensation for your damages. Sadly, this is frequently untrue. To avoid this situation, contact us today. We do everything we can to make moving through the legal process as easy as possible for you and your family.
Posted By
Davis Levin Livingston
Categories: